Our Exclusive Club for Customers Age 50 & Better
---
Membership Requirements
There are just three simple requirements for joining and maintaining membership in the Ambassador Club:
Be age 50 or better.
Have an active checking account at F&M Bank.
Maintain a combined deposit and loan relationship at one of two levels: Gold or Platinum. The requirement for Gold Level membership is $10,000+ in combined balances. For Platinum Level membership, it's $20,000+.
That's it! Once you are a member in the Ambassador Club you are eligible to take advantage of its many benefits.
Benefits...Lots of Benefits!
As an Ambassador Club member you get a number of features, such as:
Free or discounted bank services
Preferred interest rates
Individual and private guidance to help you make smart financial decisions
Great trips and events to provide fun and fellowship with your fellow Ambassador Club members
Merchant discount program at area retailers, restaurants and service providers
Club Newsletter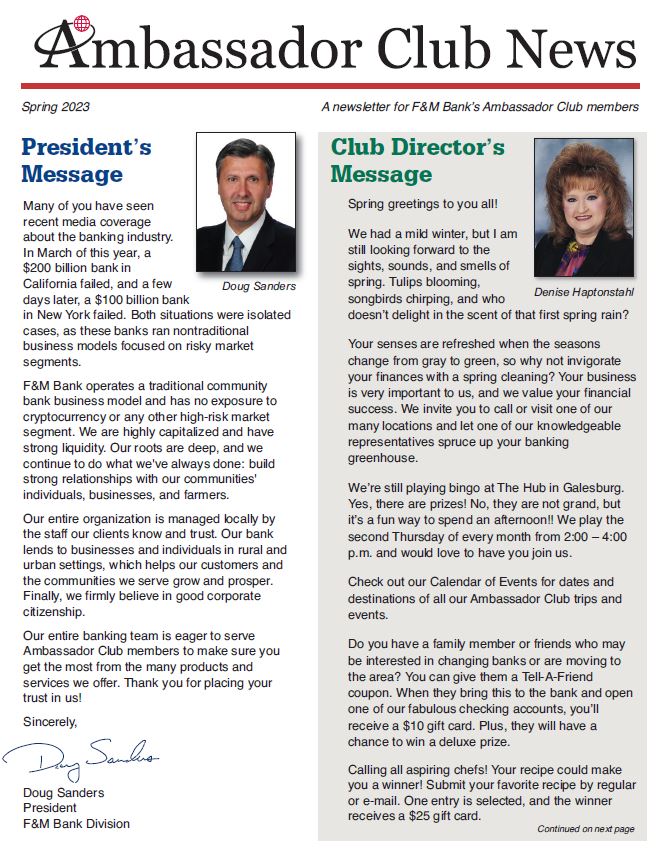 Click here to read the current newsletter
Our members keep up to date on club activities, benefits, and more through the Ambassador Club News which is issued once per year.
An advance copy is sent electronically to members who have provided us with their email address, while a paper copy is mailed later to other members.
Merchant Discount List
Click here to access our current Merchant Discount list.
If you own or operate a business in our market area, and you'd like to be considered for inclusion in our list, please contact our Main Street Office in Galesburg and ask our Ambassador Club Coordinator for details.
Preference is given to businesses that bank with us, and we reserve the right of choice for inclusion/exclusion of any proposed businesses or discounts.
Contact F&M Bank to Enroll or Learn More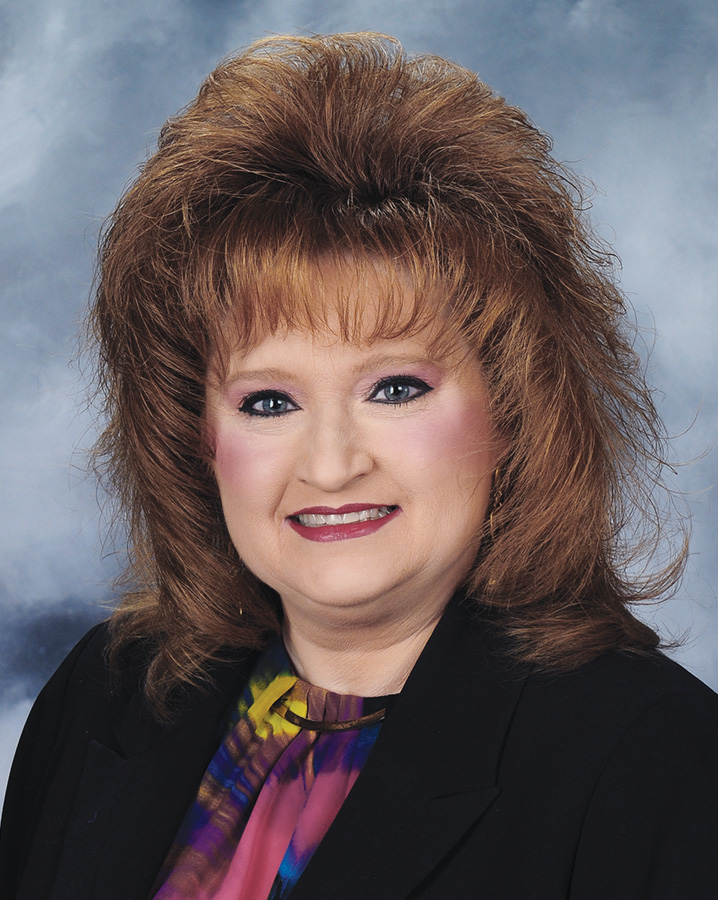 Denise Haptonstahl
Club Coordinator
21 E. Main St., Galesburg

To learn more about Ambassador Club or become a member, simply contact Denise Haptonstahl at (309) 343-0002 ext. 20667 or Denise.Haptonstahl@thefmbank.com today.