Home
2019 Sports-Indexed CDs
When your team wins, YOU win!
Invest in our sports-indexed CDs!
Good news: our sports-indexed CDs are available for this football season! When you invest, you'll earn a competitive 1.75% interest rate and Annual Percentage Yield, a quote that's in line with CDs in our market in the 12 month range. And that's just for starters. Every time the corresponding varsity football team wins this fall, you'll be a winner, too, by earning an even higher interest rate and APY!
We'll add .05% for every win, .10% for a district or conference championship, and .25% for a state championship. Even better, it will be paid retroactively to the date you opened your account.
You can get into this year's program with a minimum opening deposit of just $1,000* new money. Two different CDs are available, each linked to a specific team: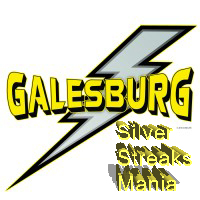 The Silver Streaks Mania, linked to the Galesburg High School varsity football team and available through our Galesburg Main Street, Galesburg Henderson Street and Galesburg Seminary Square locations.
---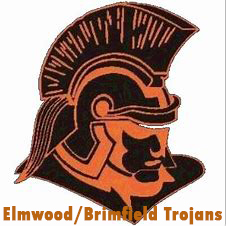 The Brimfield Nation CD, linked to the Elmwood/Brimfield High School varsity football team, and offered through our Brimfield location.
---

For details or to open a new account, please contact any of our locations listed above. But be sure to act soon. At the close of business on Friday, September 6th, the final gun will sound --- and enrollment in this year's sports-indexed CD programs will come to an end for another season!Clients who invest in this CD tell us that they really get a kick out of rooting for their favorite team and watching the yield on their CD go up. You could be a part of the fun, too. Be honest … when was the last time you had fun investing in a CD?
---
*
Interest rate and APY information is accurate as of August 1, 2019, the date this message was posted to our website. APY is based on annual compounding of interest. $1,000 minimum new money deposit to open and $1,000 minimum balance is required. $99,000 maximum deposit per household and limit one CD per household. Non-IRA consumer deposits only, please; business, institutional and public funds, and retirement accounts will not be accepted. A penalty may be assessed for withdrawal of principal prior to maturity; a penalty would reduce earnings. During the initial 12 month term, these CDs will never pay less than the Initial Interest Rate and APY of 1.75%. We will add .05% to the Initial Interest Rate and APY for each win by the corresponding varsity football team during the 2019 regular season and during any post-season play. An additional .10% will be added to the rate and APY if the team wins its district or conference championship, and an additional .25% will be added to the rate and APY if the team wins the state championship. The final interest rate and APY will be calculated at the end of the football season and will be paid for the entire 12-month term of the CD, retroactive to the date of account opening. Upon initial maturity, if no depositor action is taken, the account will automatically renew as a regular 12 Month CD at the then-current interest rate and APY. © 2019, F&M Bank, Member FDIC.